I wanted to share a few things I am really loving at the moment;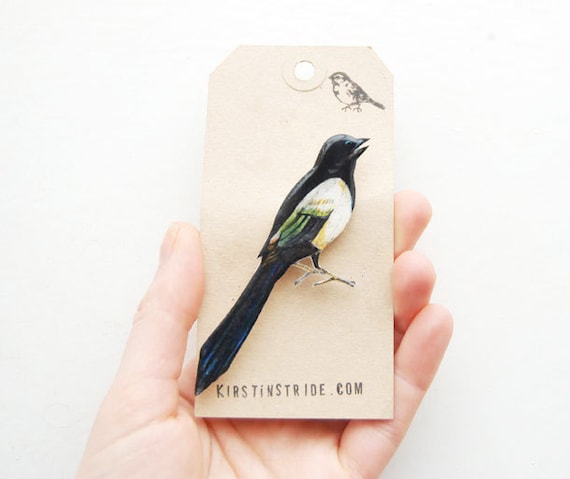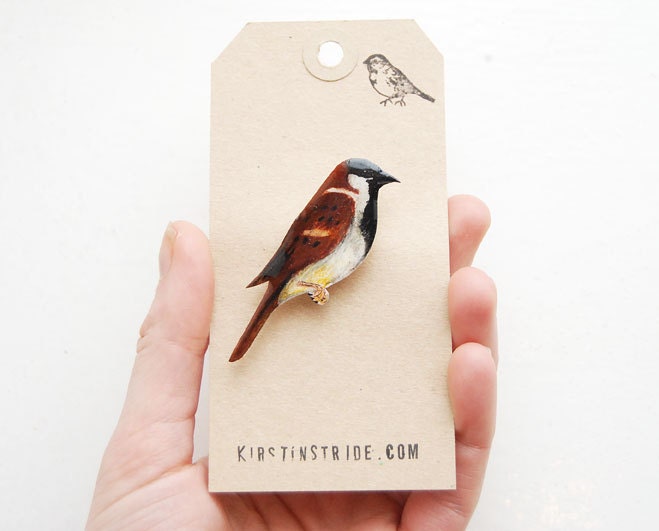 Kirstin Stride
makes these beaaauutiful hand-drawn bird brooches. I really love the Magpie, and the Barn Owl. But the Kingfishes is one of my favourite birds, and I can't discount the sparrow! I love them all so much it took me a couple hours (seriously) to decide on which I would order. (I went for the cute little Sparrow!)
Who'd ever have thought I'd love a baby blue dress? This Speckle dress from
Topshop
is super cute! You'll have to look real close to see the little speckle details. It reminds me of a birds egg, perfect to match with my newly bought bird brooch and a super comfy cardigan.
I've never worn hair clips (we'll not since I was 15 and loved Funeral for a Friend) but I'm really liking them recently. My hair is getting realllly long and I think these
Gold Leaf Clips
would look amazing if I put some messy wavy in. I can't wait to get my hands on some!
I have been on the look out for a bag to use as a camera bag (using the recently discovered and genius
camera bag inserts
- Thank you
Kaylah
!) and I think this may be the perfect one! Saying that, I don't have the dimensions so I have to go see it in real life but I'm pretty hopeful. Handles plus a long strap, and an extra secure zip inside. See you soon
Accessorize
!
I am not a tea person, I am coffee all the way. I actually hate regular tea, but have a bit of a soft spot for flavored iced tea. I haven't had Whittards Instant for years, but they have some really amazing flavours on the go a the minute. And how beautiful is the packaging? These are the three flavours I'm planning on picking up;
Strawberry & Vanilla
,
Strawberry & Blueberry
and
Elderflower
(I really love Elderflower.).
_____________
I am pretty glad it's Friday again! What are your weekend plans? I'm hoping to start making Christmas cards with my new alphabet stamp set & if the weather is tolerable we may take a trip to the
Yorkshire Sculpture Park
. Then, on Sunday, we're off for a Roast! It's pretty tough to find a place that does a decent vegan roast, but I stumbled upon
Full Circle
earlier in the week and can't wait to check it out!! Whatever you do, have fun!